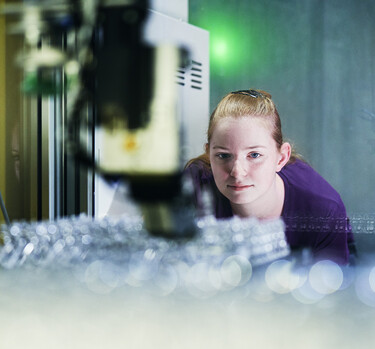 THE APPRENTICESHIP AT SWISSOPTIC
THE BASE TO OUTGROW YOURSELF
SwissOptic AG trains apprentices in the following areas:
PRECISION OPTICIAN EFZ (M/F/D)
Precision opticians EFZ produce high-precision optical such as lenses, mirrors, prisms and other flat and round optical components as well as simple mechanical components. They are used for optical devices in medical technology, space/aerospace, surveying technology, the semiconductor industry and various other future-oriented industries. This requires constant further development of processes, tools and machines as well as continuous training.
For more information, please contact Lucija Vlahovic (contact details below).
Flyer apprenticeship precision optician
GLASS PROCESSOR OPTICS (M/F/D)
The training as a glass processor is a shortened apprenticeship. The training period is two years and the school requirements are lower than for the apprenticeship as a precision optician.
COMMERCIAL CLERK EFZ
This dual vocational training system stands for practical and action-oriented training. Hereby, the theoretical knowledge from school is consolidated in everyday working life.
We train business people with profile E. Thanks to this training, you will not only carry out tasks, but will also be able to define and handle tasks and processes independently. You will complete the three-year basic training with a federal certificate of proficiency. SwissOptic AG is an internationally active company. Therefore, it is an advantage if you already have a good English language skills.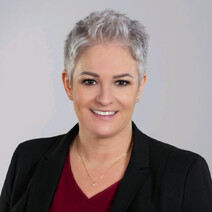 Denise Heini
Human Resources
Phone +41 71 747 04 20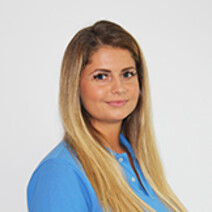 Lucija Vlahovic
Human Resources
Phone +41 71 747 04 19