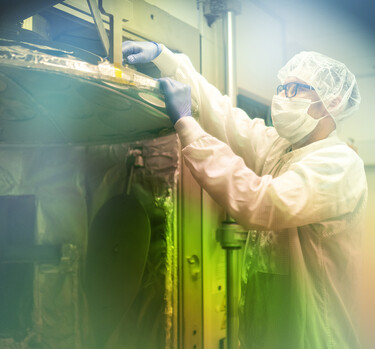 PERSPECTIVES FOR STUDENTS
SHAPE INNOVATIONS TOGETHER
WORKING ON PIONEERING SOLUTIONS
SwissOptic AG is an internationally active company specializing in high-precision, customer-specific optics for the light-using industry. Due to the exciting challenges of our customers we have developed an outstanding portfolio of instruments and competences. In this environment, we offer students the opportunity to apply their theoretical knowledge on real challenges.
Together with highly qualified colleagues, you will develop leading edge solutions for our customers projects. In the production of high-precision optical components as well as optical modules, that are, for example, used in the semiconductor industry, we often operate on the limits of what is physically possible. That sounds exciting, doesn't it? We can offer you the following opportunities:
INTERNSHIPS IN A HIGH-TECH ENVIRONMENT
For students who would like to complete their compulsory internship or get some practical experience during the semester break.
WORKING STUDENTS (M/F/D)
For young talents who want to gain experience in a high-tech environment parallel to their studies.
TOPICS FOR BACHELOR, MASTER AND DIPLOMA THESES
For materials scientists interested in working with ceramics, glass and glass-ceramics or for industrial engineers specializing in optics.