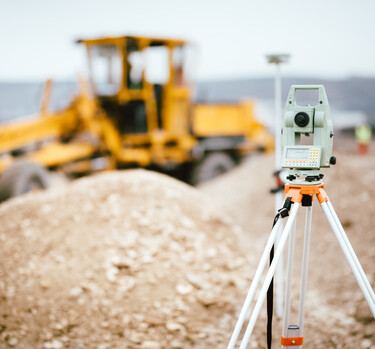 Metrology.
Optical Systems for Laser-Based Measurements.
SwissOptic AG is your partner of choice for the implementation of innovative, optical measurement techniques and systems. From concept to volume production, we offer you complete solutions for applications in optical metrology from a single source. Our expertise includes everything that a successful product needs, from the feasibility check of customer-specific requirements through planning, advice, procurement and prototype production to reliable series production.
Market segments
Our customers in the metrology market are leading providers in geodesy, photogrammetry and industrial surveying.
Geodesy
For the geodesy market we develop, manufacture and integrate optics, mechanics and electronics into innovative optical assemblies and systems. With regard to the increasing networking of geodetic data (BIM) in the construction sector, our high-performance products support the measurement of the earth's surface in various instruments:
TOTAL STATIONS
We manufacture precise opto-mechanical assemblies for total stations (theodolites), which are used to measure areas and volumes or to analyze complex structures and objects.
LASER SCANNERS
3D laser scanners enable fast and high precise environmental detection in the construction and mining industry, and thus help to improve decision-making processes and save costs. We develop and manufacture customer-specific assemblies and components for these systems, which are equipped with a wide variety of optics.
This includes:
Main & zoom lenses for focusing from different distances
Beam splitters & prism assemblies for beam deflection within the measuring system
Equipment such as reflectors for maximum accuracy and range
Filter assemblies to optimize various application areas
Photo­grammetry
The megatrend of urbanization and the rapidly advancing digitization in the surveying sector are important drivers in the field of aerial surveying. Compared to other methods, digital photogrammetry proves to be extremely flexible, scalable, and economical and is adaptable to difficult recording scenarios.
GENERATE INFORMATION FAST AND LARGE-SCALE
Due to the relatively high cost of aerial photography, an increase in efficiency in all of the technology areas used here is particularly worthwhile. With our experience in optics for photogrammetry, we can contribute to optimization: for example, to improve the speed with which information is captured.
We offer you:
Custom lens developments with a focus on wide field of view (FoV) to reduce the number of shots and shorten flight time
We concentrate on design to cost as well as design to performance in order to meet your essential requirements and to achieve an optimal result
Wide range of multispectral beam splitter solutions for the simultaneous recording of multiple channels
Adjustment of the optical design to environmental conditions, flight altitude and sensor layout for an optimal result
Lightweight construction for more payload and range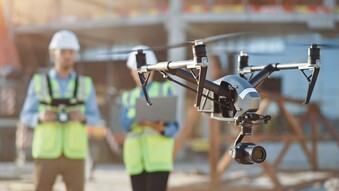 MORE «INSIGHTS» THROUGH MULTI- & HYPERSPECTRAL IMAGING
In many imaging applications, important information is encoded in specific spectral ranges. Whether to determine the vegetation index (NDVI), to specify fertilizer applications in agriculture, to sort recyclable plastic materials with the help of hyperspectral vision systems or to use multispectral imaging in rapid diagnosis in medical technology, the use of spectral information is becoming increasingly important in many application areas. Rely on customized lenses and assemblies with high transmission and low chromatic aberration in the relevant spectral range in order to be able to evaluate a spectral range from UV to SWIR with almost constant high spatial resolution.
We offer you:
Specific coating design combined with our micro-structured surfaces capabilities for optimal performance
Adaptation of your standard optics in order to achieve an optimized result for your application
Support along the entire process chain: feasibility, design & production based on guaranteed manufacturability and performance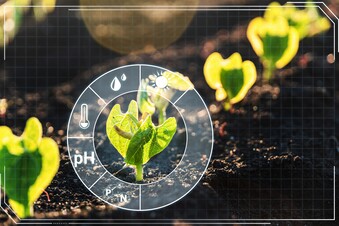 Industrial Measure­ment
Fully automated and contactless measurement is a widespread component of today's production systems. Complex components with challenging tolerances require high-resolution measuring systems that deliver repeatable and traceable measurement results. Applications in the production line often take place under harsh conditions that place special requirements on vibration resistance, temperature, and dust and moisture tolerance of the optics.
In order to maintain your technological lead, we rely on specifically coordinated assemblies and components, which give you a clear advantage over commercially available catalogue products. Optimizations of existing systems can also be implemented efficiently and purposefully. We deliver complex geometries in connection with non-standard materials, all taking into account the available installation space.
MEASURING & TESTING USING OPTICAL 3D MEASURING TECHNOLOGY
Due to their compact design and the often short working distance to the object, mobile, non-contact 3D measuring systems have high requirements in terms of environmental conditions and the use of robot-controlled measuring stations.
Optimize your application with a measuring system tailored to your needs. From production to assembly to adjustment and electronics integration: we enable you to implement an individual scanner system or optimize your existing products.
We offer you:
Development of customer-specific illumination systems taking into account lighting efficiency and homogeneity for an optimal result
Efficient optical assemblies for the precise imaging of a structure (e.g. generated by a DMD) in the object field
Interchangeable lenses tailored to your measuring field for even more possibilities to apply your solution for stereoscopic measurement
Redesign of an existing optical channel, as well as the relevant mechanical interfaces to increase efficiency
Mechanical adaptations of the construction for use on a robot arm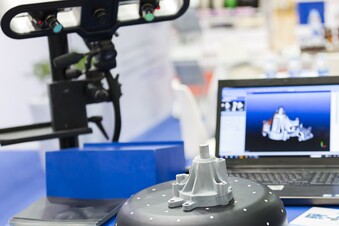 PORTABLE, ROBUST & EFFICIENT - LASER TRACKER
At our locations in Heerbrugg and Wuhan the assembly and adjustment of high-precision modules take place, which are used in measuring systems such as a laser tracker. These enable the user to measure components of all conceivable sizes quickly and efficiently.
This includes:
Camera & receiver modules for exact positioning during usage
Main lenses for focusing from different distances
Beam splitters & prism assemblies for laser control within the measuring system
Accessories such as reflectors for hand-held 3D laser scanners
Collimators for beam expansion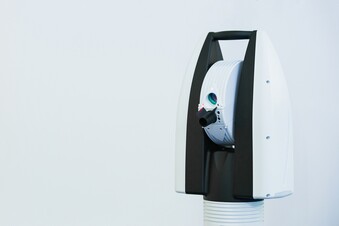 HIGHEST PRECISION IN THE OPTICAL MANUFACTURING INDUSTRY
"You can only manufacture what you can measure": The inspection of shape accuracy and surface quality determines the performance of optical components, but presents optics manufacturers with new challenges in metrology every day. It is important to determine the smallest form deviations in the nanometer range within the shortest possible time and to be able to identify them repeatably, which is often only possible with the help of interferometers.
With our practical knowledge from optics production, SwissOptic supports well-known manufacturers of interferometers with sophisticated lenses, certified reference pieces or radius normals for optimal measurement and calibration of the measuring system.
We offer you:
Development of special interferometer lenses taking into account different back focal lengths
Coating design for measurements of high reflective components
Manufacture and certification of reference pieces and radius normals
Contact our specialists
Please choose your contact partner: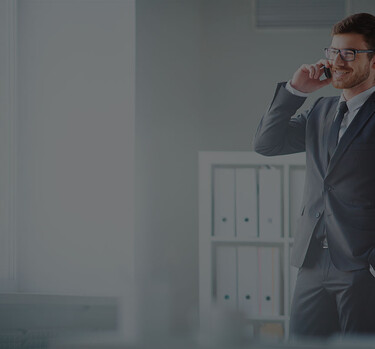 SwissOptic AG
Heinrich-Wild-Strasse
9435 Heerbrugg, Switzerland
Phone +41 71 747-0420
swissoptic@swissoptic.com